The Administration Department is responsible for the implementation of polices established by the County Commissioners.  In that role, the County Manager coordinates and monitors the activities of the various County departments, implements budgets, oversees County finances, provides public information, interacts with other governments and advocates County positions, prepares grant applications, and makes policy recommendations to the Commissioners.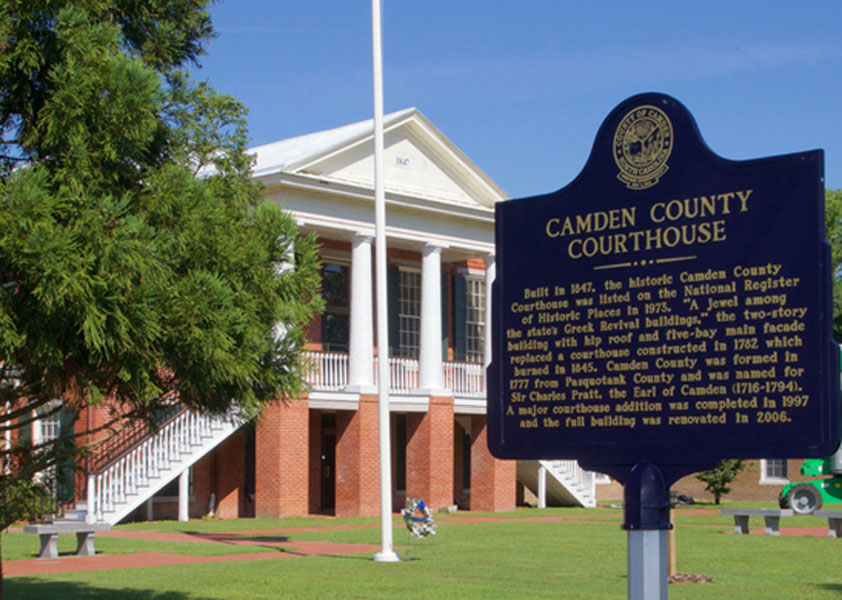 Welcome to the official Web site of Camden County, North Carolina. Camden is a growing rural community in Northeastern North Carolina that hasn't lost its serene atmosphere.The quiet neighborhoods, outstanding schools, beautiful rivers and sounds, diverse flora and fauna make Camden County a very attractive place to live and work for families as well as retirees. Camden has a quality of life and relaxed, laid-back lifestyle you will certainly want to experience.Only a 35-45 minute drive from the Outer Banks Beaches and Hampton Roads, Virginia metropolitan area, Camden County is gradually becoming a bedroom community for these neighboring areas.
 The County is home to the Dismal Swamp State Park covering 14,433 acres in the northern South Mills Township. Visitors to the Park are amazed at the natural beauty and opportunity to explore a vast area of trails and other activities. This area is adjacent to the Great Dismal Swamp Refuge administered by US Fish & Wildlife which covers over 112,000 acres.