North Carolina Highway Historical Marker Program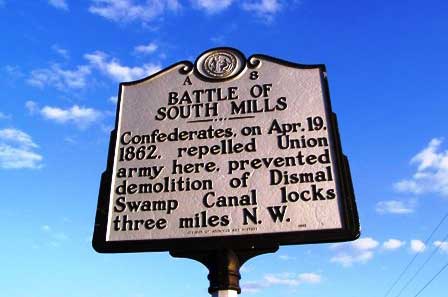 The North Carolina Highway Historical Marker Program was established in 1935 as an effort to standardize the practice of marking significant historical sites through-out North Carolina. In Camden County the seven historical silver and black markers represent the:
Battle of South Mills
Dismal Swamp Canal
Dempsey Burgess
Isaac Gregory
Lemuel Sawyer
William Reed
McBride Church
Shiloh Baptist Church
For more information on the program and the Camden markers go to: North Carolina Highway Historical Marker Program

For even more information regarding the Battle of South Mills, visit the Camden County Heritage Museum, VisitCamdenCountyNC and Battle of South Mills websites.
Dismal Swamp Canal Welcome Center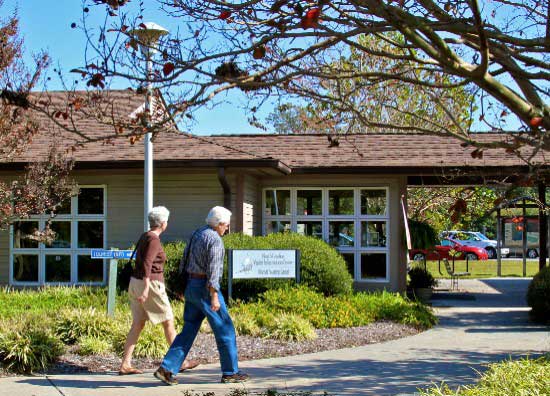 On the banks of the Dismal Swamp Canal and US Highway 17, visitors and natives will find Eco-tourism opportunities including:
Hiking
Biking
Birding
Paddling
Photography
The Welcome Center greets highway and boating traffic and provides assistance to the traveling public.
Over 500 brochures provide information on travel destinations throughout the state. The complex has a 3 mile asphalt trail with a highway extension into South Mills, totaling 4.5 miles. Paddlers can launch their canoe or kayak by the Pedestrian bridge to the Park. For more information go to: www.dismalswampwelcomecenter.com
Download the Camden County & Dismal Swamp Brochure.
Dismal Swamp Canal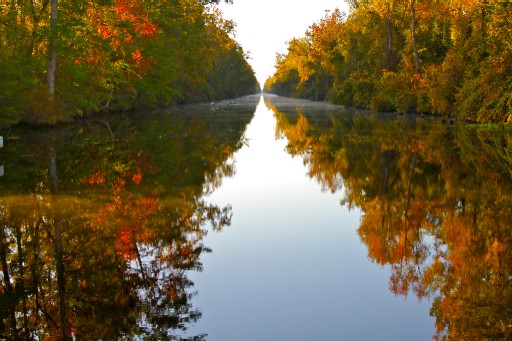 The historic Dismal Swamp Canal, which was completed in 1805, is the oldest hand-dug waterway in the country still in use today.
The Canal is part of the Atlantic Intracoastal Waterway and has been entered into the National Register of Historic Places, designated as a National Historic Civil Engineering Landmark and recognized as part of the National Underground Railroad Network to Freedom Program.
It is part of both the NC and VA Civil War Trails. Today, approximately 1,500 to 2,000 pleasure boats cruise through the waters each year, enjoying the mystery the area has to offer.
For more information go to: Dismal Swamp Canal
Dismal Swamp State Park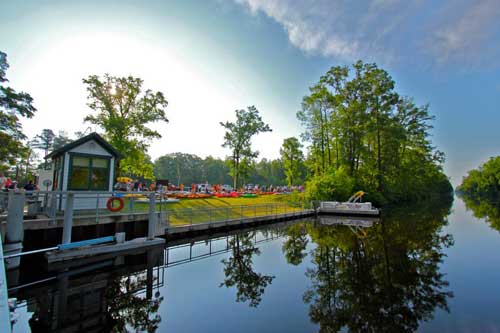 The Dismal Swamp State Park provides an interactive visitor experience with the ecology of the Great Dismal Swamp. Here, you can learn about the varieties of flora, fauna and wildlife and explore the mysteries of the swamp's history. The swamp supports a large variety of migratory neo-tropical birds, mammals, (including the Dismal Swamp southeastern shrew, black bear and bobcat), reptiles and amphibians.
The Park provides a boardwalk into the swamp and 20 miles of hiking and mountain biking trails. 
For more information go to: Dismal Swamp State Park
Click here to see what the Dismal Swamp State Park has to offer visitors.
Camden County's Historic Jailhouse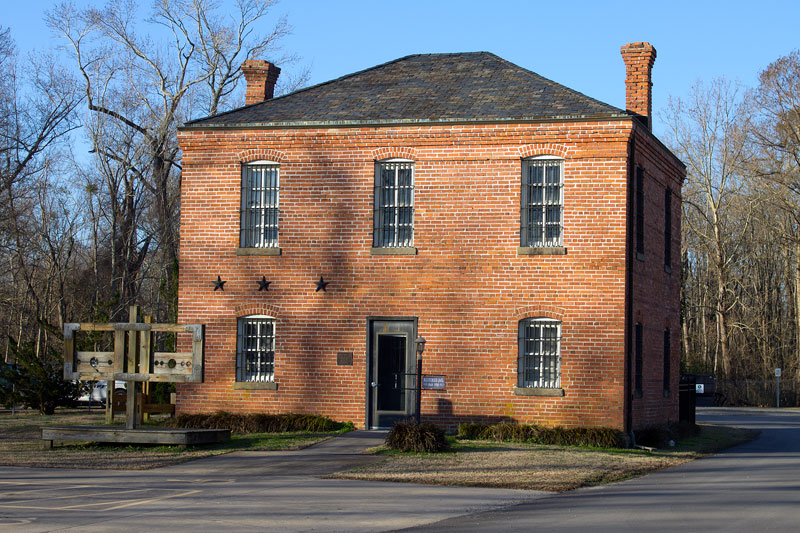 Explore Camden's history from 1777 to the present with interpretive stories, artifacts and talented docents located in the heart of Camden County. The historic Jail is a well-preserved reminder of incarceration in the early 1900s.
For more information visit the Camden County Heritage Museum. Contact: This email address is being protected from spambots. You need JavaScript enabled to view it.
For Camden County Tourism go to VisitCamdenCountyNC or contact: 252-771-8333 or This email address is being protected from spambots. You need JavaScript enabled to view it. 
North River Campground
North River Campground, located on Garrington Island Road in Shawboro, NC offers visitors a wide range of amenities including large full hook-up RV sites with 20-30-50 amp service, studio apartments, motel rooms, separate tent sites, picnic tables, convenience store, laundry room, LP gas on site, bath houses with hot showers, firewood/ice, fire rings, swimming pool, wireless internet, cable television, 5 acre stocked lake (fishing allowed), enclosed pavilion with kitchen - rentable for party groups, RV and boat storage and boat ramp access to the river.
For more information visit www.northrivercampground.com
Treasure Point 4-H Camp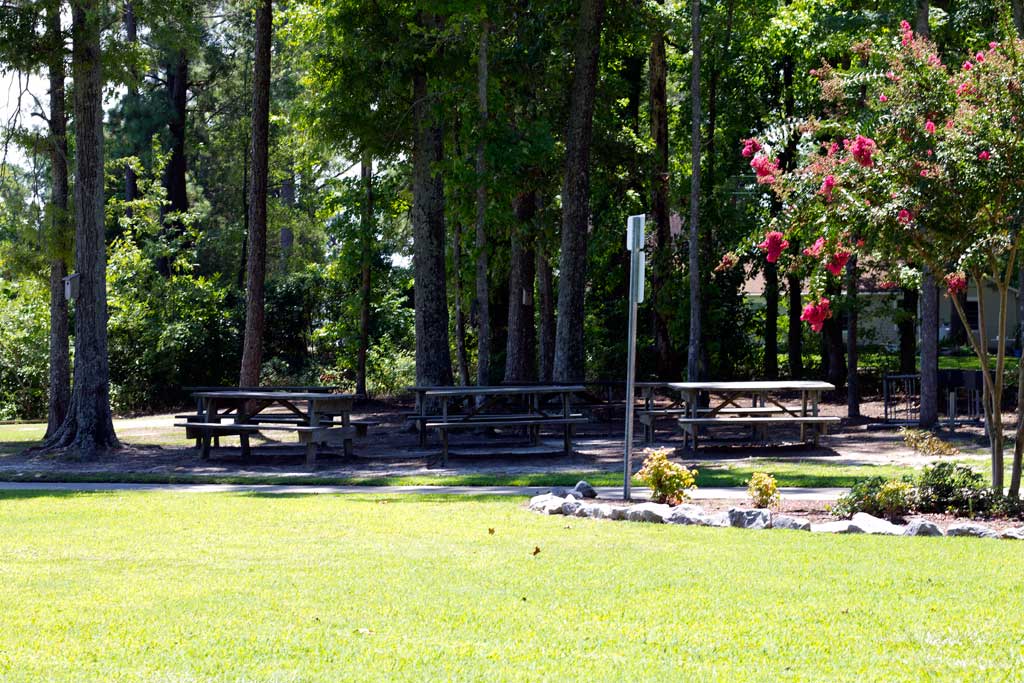 Located at 123 Treasure Point Road in Camden, North Carolina, nestled on the Areneuse Creek of the Pasquotank River, sits Treasure Point 4-H Camp. Treasure Point is a public park in Camden County. Open to the public 6:00 a.m., to 9:00 p.m., there are nature walking trails, a pier with a canoe/kayak launch and an open green space. Citizens wishing to use the property for events should contact the N.C. Cooperative Extension, Camden County Center at (252) 331-7630.
Click here for trail maps.